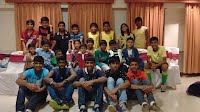 The KCA put up a Junior Athletic Team at the Annual Athletic Meet conducted by the Catholic Gymkhana on February 6-7, 2016.
The KCA Team consisting of Member's children & a few non-members did very well bagging the 2nd place overall in the team standings.  
The KCA had a small felicitation function for the Team at the KCA premises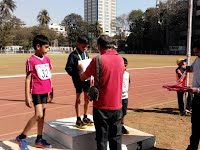 Vihaan Sylva, son of our Member, Vivek Sylva, won the individual championship in the under-8 category.  
Congratulations Vihaan Sylva.
Congratulations Team KCA…may you win the team championship next year!