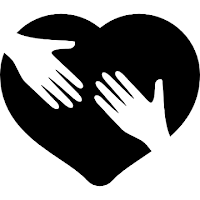 The KCA has always had a strong tradition & rich legacy of reaching out to others in a spirit of love & service. Our premises in Bandra was built with the charitable donations of many KCA members & well-wishers, and is a living testament to this legacy.
(3) To pursue social and charitable service generally and specially with a view to improving the moral, intellectual, economic and physical welfare of the members of the KCA and others by:
a) taking necessary steps to secure for them better conditions of life
b) providing for their education by means of schools, continuation classes, reading rooms, libraries and lectures;
c) providing for their medical relief and legal aid;

g) organising charitable and incidental institutions to relieve poverty and distress.
An associated Aim & Objective also being addressed by the Social & Charitable sub-committee, especially relevant in today's context:   
(2) To collect and study social facts and social problems and to promote civic and general culture.
Updates from the Social & Charitable Sub-committee
All Posts

Social & Charitable
In view of the unprecedented drought conditions in Maharashtra, the Managing Council of the KCA, in consultation with the Social…
Being a charitable institution, reaching out to others and helping those in need is not just one of our key…
Dilkush Special School began in 1971 with just 15 students in an old bungalow in Juhu.  It continues to be…
Dayanand Hospital, works to improve and expand affordable health care and services for the tribal people, especially the poor and…
EFA Niramay Niketan, is a 130 year old institution, committed to the care and services of HIV / AIDS and…
 In April 2016, Mr. Adrian Correa and Mrs. Anne-Marie Rego of the Social and Charitable Sub-Committee visited the Talasari District,…
The Social & Charitable Sub-Committee is pleased to announce the launch of Educational & Medical Assistance for those in need.…
Sr. Christobel's Trust (Mother Teresa's Roses') is a registered Charitable Trust, working for the upliftment of the poor, rescuing homeless…
In keeping with the charitable aims and objectives of the KCA, a number of charities in the city were selected…
Gnanmata Sadan Society, a Jesuit Educational Trust, runs 11 middle schools and 4 high schools for the Warli  Tribals in…
The St Anthony's League was set-up by the KCA in 1919 to lend greater focus to the charitable efforts of…