KCA, Mumbai is organising a session on how to stay fit when you are about to hit 50. The event is scheduled for Saturday, April 27th, 2019 and also includes session on finance, healthcare, holistic living, life skills, and mental health.
The event is facilitated by Ms Deepika Lobo and will have other guest speakers. The details of the event is given in the poster below :
The Managing Council extends a warm invitation to you, your family, and guests to attend in large numbers.
We look forward to seeing you and your family on April 27, 2019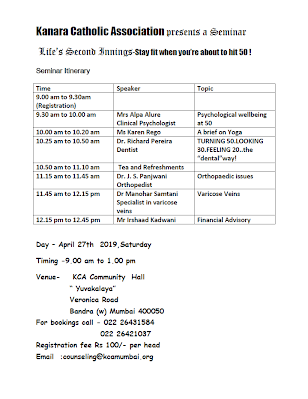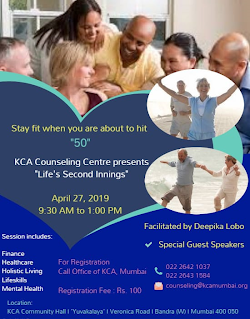 sd/-
KCA Counselling Centre